Special Offers, Rates and Discounts!
Special Offers:
Late April and May offer the Baja adventure seeker an ideal time to enjoy the Sea of Cortez at its finest! The strong north winds of winter have subsided while the ocean temperatures rise. Come enjoy some fabulous sea kayaking, snorkeling, hiking and fishing while exploring the "World's Aquarium".
Book one space and receive the second space at half price! These spectacular Baja adventures regularly cost $1,495/person NOW you pay only $1,121/person when booking two people on the following trips:
Baja Coast & Islands – Loreto to La Paz April 22-30
OR
Island Hopping – La Paz to Loreto April 29-May 7
The following discounts are for multi-day tours only, they do not apply to day trips or kayak rentals.
Group Discounts for multi-day tours:
We offer group discounts of 5% with a group of 5 or more adults and 10% with a group of 10 or more adults when booking onto a regularly scheduled multi-day departures.
Repeat Clients for multi-day tours:
We offer a 10% discount for our special repeat clientele on our multi-day tours.
Childrens' Discounts for multi-day tours:
Children 3 and under are free on our Quick Getaways and we offer a 20% discount for children 4-10 and a 10% discount for children 11-17 on all multi-day tours.
When more than one discount applies we use the larger discount for determining your rate.
New Trips!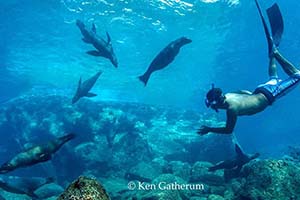 Activities: Sea kayaking, snorkeling (including whale sharks and sea lions), hiking, fishing and turtle release Duration: 7 days, 6 nights: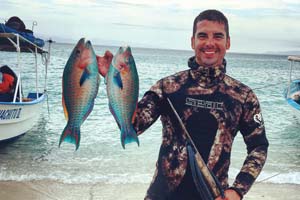 Activities: 2 days of intensive fishing, 3 hotel nights, 3 evenings in La Paz to take in the local culture