Easy – Moderate
Physicality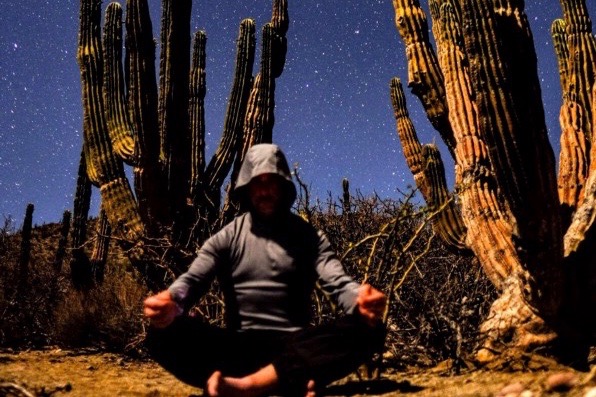 Activities: Sea kayaking, snorkeling (including with friendly sea lions and whale sharks), gray whale watching, sea turtle release, hiking, fishing, bird watching, farm to table cuisine, artisan cheese and wine tasting, yoga, massage and meditation.
Duration: 12 days, 11 nights: 7 nights camping in 3 different camps, 4 nights hotel
Begins in La Paz and ends in La Paz
Number of guides/crew: 2-6
Group Size: Minimum 4, Maximum 14
Minimum age: 16 – This is a generalization of age appropriateness for this trip, but please note we make exceptions depending upon your child's personal experience.
Single supplement fee:$250 single hotel and canvas walk-in tent – Limit 2 per trip.* Shared hotel and single canvas walk-in tent $125 / shared hotel and single small crawl in tent $50 / Single hotel and single crawl-in tent $200.
Sea kayak rating: Easy to Moderate
Approximate min/max distances per day: 1-8
You May Also Like: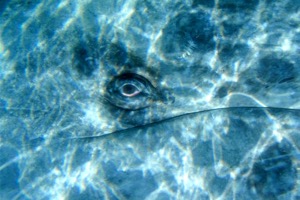 Special Offer Select Dates!
Activities: Whale watching, kayaking in mangrove estuaries, bird watching, hiking, farm to table cuisine, artisan cheese and wine tasting. Duration: 9 days,
Activities: Sea kayaking, snorkeling (including the friendly sea lions), whale watching, hiking and fishing Duration: 9 days, 8 nights: 5 nights
Activities: Sea kayaking, snorkeling (including the friendly sea lions and whale sharks), whale watching, turtle release, hiking and fishing Duration:
Additional information
| | |
| --- | --- |
| Tour Dates | 02/01/2018 to 02/12/2018 |
Join Sea & Adventures and Colibri Retreats on this unique adventure of combining the most comprehensive trip we offer with wellness activities including yoga, meditation and massage. This trip will give the traveler a real taste for the abundant wildlife, diverse ecosystems and unique history of Baja California Sur while enhancing your most inner well being.
Experience extraordinary gray whale watching encounters with hiking and farm to table cuisine at a secluded eco-ranch resort, Rancho Cacachilas. Combine this with sea kayaking and snorkeling among whale sharks and sea lions in the Sea of Cortez as well as releasing baby sea turtles into the ocean all while enjoying luxury, safari-style camp accommodations in remote locations.
Your first adventure takes you to a white sand beach in the spectacular national reserve of Espiritu Santo Island. Settle into your comfortable tent only steps away from the turquoise waters of the Sea of Cortez. From this camp you'll enjoy sea kayaking below volcanic cliffs and snorkeling among whale sharks, sea lions and tropical fish or trying your hand at fishing. Exploration of this desert island by kayak and snorkel gear will truly enhance your appreciation for the wildlife rich sea surrounding this beautiful desert island.
A short drive across the peninsula to Todos Santos allows you to participate in observing the extraordinary journey of baby sea turtles as they make their way to the ocean after hatching.
On the Pacific Coast and remote shores of Magdalena Bay you'll find the gray whales as they migrate here to court, mate, give birth and frolic in these protected waters, often just in front of your bay view tent! For close encounters of this magnificent mammal we have the opportunity to board motorized skiffs twice daily and take a short ride into the bay where whales abound. Other activities from this camp include exploring the wild dunes and isolated beaches of the Pacific Coast or guided kayaking and fishing excursions into the extensive mangrove estuaries teaming with bird life. In the evening our naturalist guides present slide shows on gray whale natural history and behavior.
Between each remote camp excursion we return to our hotel in La Paz to shower and explore this vibrant seaside town.
Finally, enjoy a couple of days at the working Eco-Ranch of Cacachilas, where their own home grown goats, chickens and gardens provide a plethora of fresh, locally prepared foods. Activities on this private ranch include hiking through a mountainous desert ecosystem combined with culinary exploration such as sampling hand crafted artisan cheeses paired with fine wines and ranch to table cuisine. Camp is comprised of large comfortable tents placed in beautifully secluded locations, some with views of the beautiful blue Sea of Cortez. The night sky from this remote mountain desert is simply breath taking.
Don't miss this opportunity to visit Southern Baja's most wild places and enjoy unique wildlife encounters and wellness services while camping in comfort at our safari camp accommodations.
About the Wellness portion of the trip from Colibri Retreats:
Baja is the perfect place to de-stress, and get in touch with nature and your inner self. Yoga and massage practitioners will join this departure to include a series of wellness activities and enhance your Baja experience! Each guest will receive one Aromatouch massage (a relaxing massage using therapeutic essential oils to balance the body) as well as one session of yoga and guided meditation each day at the camps. Relax to the sounds of the ocean, wind, and birds singing. Watercolor painting will also be offered in the evenings at each campsite to encourage your creative and expressive juices to flow.
Guests may choose to have additional massages at a cost of $60 per massage. For more info visit, Colibri Retreats.
Day 1
Arrive in La Paz, Baja California Sur, Mexico. Evening on your own to explore La Paz and dine at one of its many fine restaurants.
Day 2
Breakfast at our poolside cafe. Transfer by boat to the island of Espiritu Santo (approximately 2 hours), possible whale shark snorkeling en-route, weather permitting. Lunch upon arrival at our luxury base camp at Candelero Bay. Camp and sea kayak orientation followed by paddling in the beautiful bay. Daily yoga and massage sessions.
B/L/D 
Day 3
Guided kayak, snorkel and hiking excursions are offered daily from our luxury base camp as our guides and crew choose the best activities each day in accordance with your desires, abilities and the weather. Try your hand at fishing in the mornings and enjoy our skiff excursions to nearby snorkeling "hot spots" including a sea lion rookery where we join these graceful creatures, swimming alongside them while enjoying their playful and curious nature first hand. Daily yoga and massage sessions.
B/L/D
Day 4
After breakfast we transfer back to La Paz by motorized boat with possible whale shark snorkeling en-route weather permitting. Check into the hotel for a shower then stroll along the Malecon (waterfront boardwalk) for a delicious lunch. Afternoon departure to Todos Santos for sea turtle release at sunset and return to La Paz that evening. Daily yoga and massage sessions.
B
Day 5
Meet and greet breakfast at our poolside café with your guide and other passengers. Transfer by vans to Lopez Mateos on the shores of Magdalena Bay on the Pacific Coast of Baja (4 hours with stops). Enjoy lunch at the embarcadero then board the boat for a couple hours of whale watching on the way to our luxury beach camp on Santo Domingo Island. Settle into this beautiful bay-side accommodation. Camp orientation, happy hour, dinner and evening naturalist slide presentation. Daily yoga and massage sessions.
B/L/D
Day 6-7
Your choice of daily whale watching excursions for close encounters with the gray whales both morning and afternoon. Alternate activities include beachcombing, bird watching and/or kayaking in the nearby extensive mangrove estuaries. Daily yoga and massage sessions.
B/L/D 
Day 8
Morning activities of your choice from whale camp. After lunch at camp depart by boat for Lopez Mateos (20 minutes) and return to La Paz by van arriving around 5pm. Evening on your own to enjoy La Paz's lively Malecon and dine at one of the many fine restaurants. Daily yoga and massage sessions. 
B/L
Day 9
Breakfast at our pool side cafe. Transfer by van to the remote ranch (45 minutes) in the mountains outside of La Paz. Afternoon hiking and evening gastronomy tour of locally made cheeses paired with fine wines. Settle into your secluded tent in the desert, star gazing talk. Daily yoga and massage sessions.
B/L/D 
Day 10
Start the day with a hearty breakfast at the outdoor dining room with spectacular views of the Sea of Cortez. Enjoy a full day of hiking on the ranch with a picnic lunch followed by a full dinner feast featuring local prepared foods from the ranch. Daily yoga and massage sessions.
B/L/D
Day 11
After breakfast hike from the camp to Aquas Calientes hot springs on the Sea of Cortez, enjoy lunch on the beach. Our van will pick you up here and transfer you back to La Paz where you can settle into our hotel and enjoy a relaxing afternoon enjoying this seaside town. Daily yoga and massage sessions.
B/L
Day 12
Travel day for getting to the airport to return home or continuing your trip in Baja.
---
B/L/D indicates meals included with trip cost.
Although we do our best to adhere to the above itinerary, it is subject to change for reasons beyond our control including weather. We hope to give everyone at least one excursion to snorkel with the whale sharks in the two opportunities we have scheduled for this activity in the above itinerary. This activity is completely weather dependent (calm seas are necessary) so the opportunity to snorkel with whale sharks will vary depending on the weather. 
Tour Calendar for Coast to Coast Wellness (12 days)
| Tour Dates | Description | Rate |
| --- | --- | --- |
| Feb 1 - Feb 12, 2018 | 11 nights | $1895 |
What's Included
La Paz airport/hotel transfers, 4 nights hotel accommodations and 7 nights luxury camp accommodations (2 at kayak camp, 3 at whale camp and 2 at ranch camp) complete with walk-in tents, cots, pads and pillows based on double occupancy, all meals as noted on the itinerary, purified drinking water with powder drink mixes and an evening cocktail while at the island camp. Wine and beer are included while at the ranch camp as well as foam top mattresses on cots in the tent accommodations. Community camp equipment including kayaks and associated equipment, tents, motorized skiffs, captains, guides and crew/cooks. Each guest will receive one Aromatouch massage (a relaxing massage using therapeutic essential oils to balance the body) as well as one session of yoga and guided meditation each day while at the camps.
What's Not Included
Airfare, meals on travel days to and from Baja, beer or soft drinks at the island camp (there will be an option to purchase these and we will provide coolers with ice for storing them at camp), personal gear such as sleeping bags, snorkel gear, wet suits (available for rent in Baja) and guide gratuities.